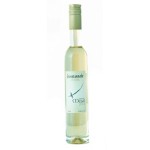 Bou-saada's 2014 Ironbark Mead has been awarded the best of show at the 2015 Sydney Royal.
This unique Mead has been made from the best Iron Bark honey. To highlight the true flavour of the Iron Bark honey, nothing else (apart from yeast) has been added during the production process.
Drop into our cellar door for a taste or place an order via the website.
Mead will compliment your favourite dessert beautifully.